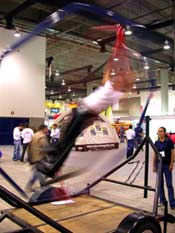 After several months of researching and writing about the Mysteries of Mexico, I decided it was time to experience them first hand by attending the 6th Expo Aventura y Ecoturismo in Mexico City. The Expo itself was held from 3-5 June 2004, with a good mix of exhibitors from many of Mexico's 31 states, including tourism boards, tourism operators, spas, lodges and organizations. I found the Expo useful in seeing the wealth of activities and destinations that Mexico offers – more than enough to keep the adventure and eco tourist occupied for dozens of trips.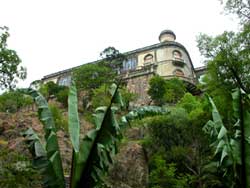 This being my first visit to Mexico City, I decided to take the Turibus (a red, double-decker bus) on its city tour. This was convenient and allowed an opportunity to get on and off at various sites. I concentrated on the Castillo Chapultec, a castle-turned museum that sits on a bluff overlooking the downtown; the Museo de Arte Moderne, which features important modern Mexican artists; and the Zocalo, a one-block square where the Aztec ruins and accompanying museum at Templo Mayo connect to one of the city's most beautiful cathedrals.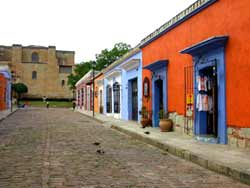 After the world's largest city, I needed a change of scenery, so I boarded the six-hour bus to the state of Oaxaca. The drive is an awesome route through a dry valley, with spectacular mountains and canyons on both sites. The city of Oaxaca itself is gorgeous, as multi-colored buildings and cathedrals frame open-air plazas and cafes.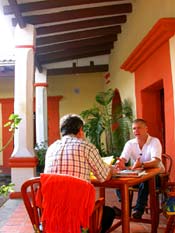 During my stay in Oaxaca, I stayed in La Reja, a pleasant new six-room hotel with cute rooms and an open patio for gatherings. After settling in, I walked to the well-staffed Sedetur tourist office – a handy stop with tons of information on the region and the state. We planned an itinerary for the next few days and then I went out to explore.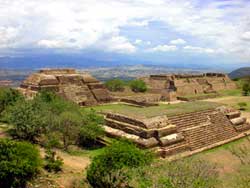 The first stop was the impressive Zapotec ruins at Monte Albán, only minutes away from Oaxaca itself. Constructed on a mountain overlooking the Central Valleys, the ruined city features pyramids and tombs – most of which you can climb into and over. The accompanying museum showcases the original stelae and various artifacts unearthed over the years at the site.
The next morning I made my way to the Sierra Norte mountains just outside Oaxaca, where I stayed in a unique community called Pueblos Mancomunados. Formed of six interlinked mountain villages, this community tourism project is perhaps one of the best ecotourism examples you've never heard of! Each village elects a tourism chief to oversee various activities, including hiking and biking trails, birdwatching and stays at rustic but comfortable cabañas. And all money raised from the tourism activities remain in the local communities!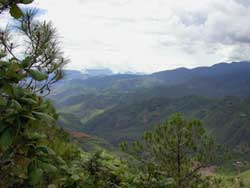 My first afternoon in the Pueblos, I took a short but challenging bike ride from one town to the next. We rode alongside spectacular canyons with cascading pines, and coasted downhill in reckless abandon. Overall, the communities host more than 100 km of hiking and biking trails. The next morning I tested local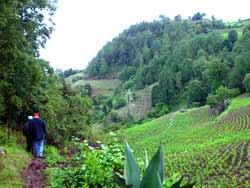 birdwatching opportunities, leaving with a dozen new sightings (including red warbler, white-eared hummingbird and green-tailed towhee) and hearing at least two dozen additional unidentified species. Other highlights of the region included visits to the ruins of a grand hacienda and aqueduct, a local cathedral, several mines, sampling a Temascal and fresh-baked bread, and of course, magnificent views everywhere you look.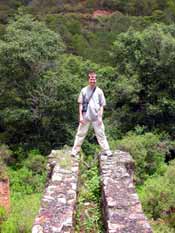 The Mysteries of Mexico still have not revealed themselves fully to me and do not look likely to do so for a number of years. However, I can definitely recommend that others come experience this undiscovered country for themselves. Be sure to keep next year's Expo in mind (June 3-5, 2005) and look forward to some fabulous opportunities to see Mexico first-hand through some FAM and media trips to amazing destinations like Oaxaca, Veracruz and Chihuahua.
Hasta pronto!
Jeremy D. Garrett, NaTour Communications